Deploy to drivers at the click of a mouse with absolutely no hardware or implementation hassle
1
Invite sent to driver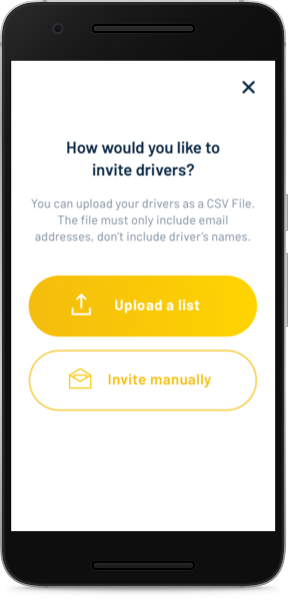 2
Download app from store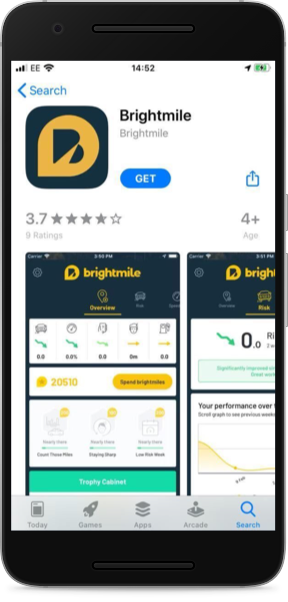 3
Simple account creation process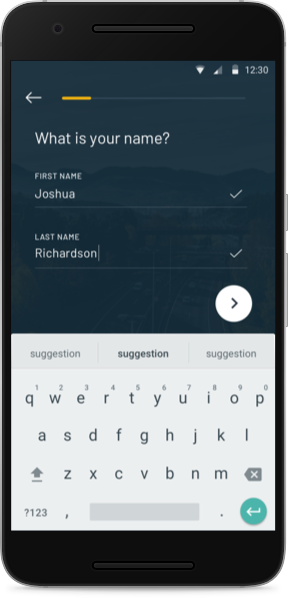 4
App automatically detects trips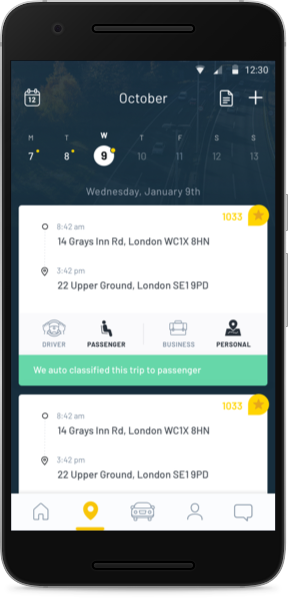 Driver behaviour analysed and measured
using our
5 Pillars
Risk
Number of incidents of high contextual road risk
Speeding
% of time spent above legal speed limits
Distraction
Number of interactions with smartphone whilst driving
Fatigue
Time spent driving without required breaks
Eco
Number of incidents of harsh acceleration
Unique understanding of contextual driving risk
Understand excessive speed around complex road infrastructure where collisions are more likely to occur
Driving over the legal speed limit near junctions, traffic lights, or school zones
Driving too fast to safely corner around sharp bends and winding roads
Driving too fast to safely come to a complete stop at stop sign and give way junctions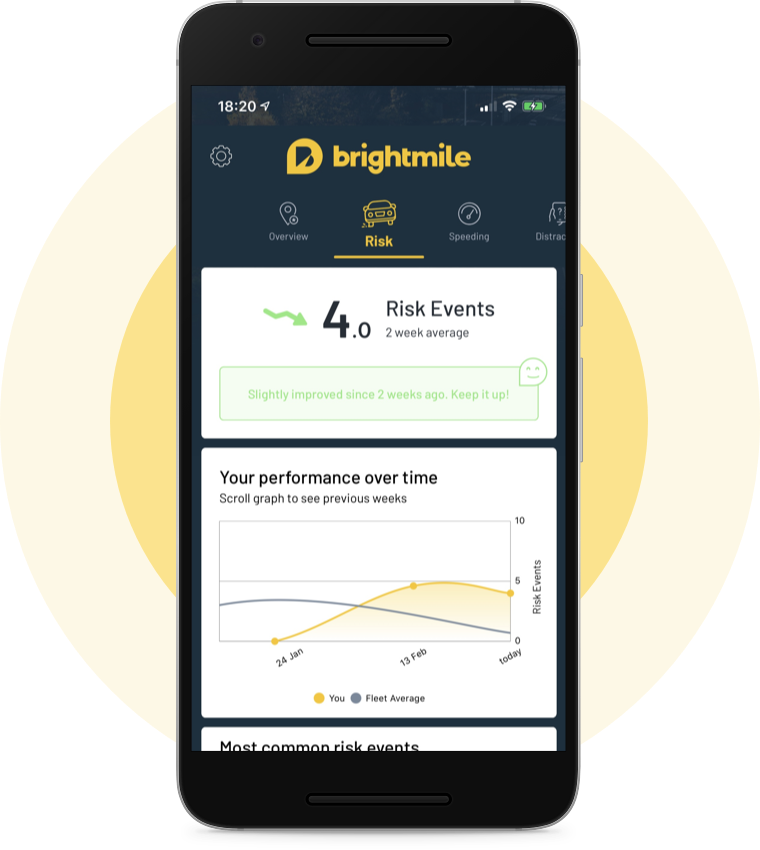 Drivers track and improve their performance across the Five Pillars
Performance is clearly displayed over time and against the fleet, leading to self-improvement and competition! In-app coaching is delivered to highlight the most common risk events triggered
BrightCoach delivers targeted training modules via the Brightmile App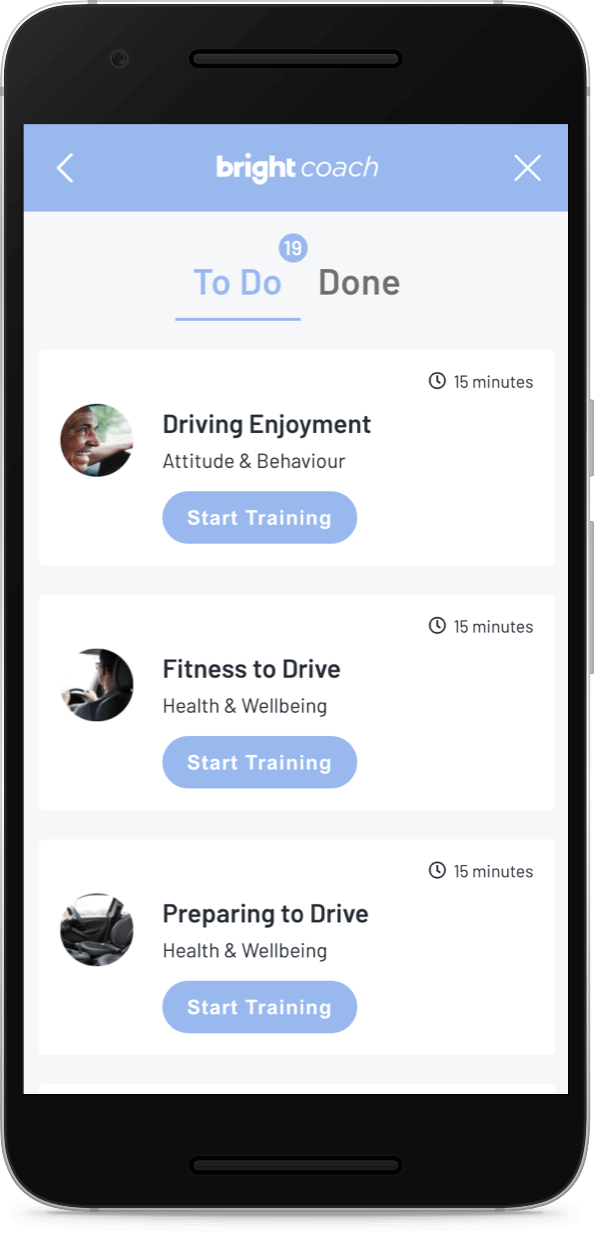 BrightCoach delivers targeted training modules via the Brightmile App
Based on real life performance and observed areas for improvement, BrightCoach delivers targeted DriveTech training modules straight to your drivers' fingertips via the Brightmile app.

BrightCoach is fully integrated into the BrightRewards programme meaning that drivers are rewarded for completing their modules and improving their behaviour!
Engage drivers to change their behaviour with a variety of gamification techniques
Performance vs. peers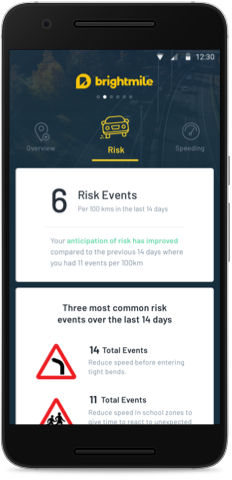 Brightmile accumulation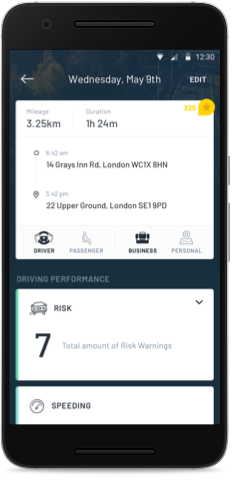 Bonus Brightmiles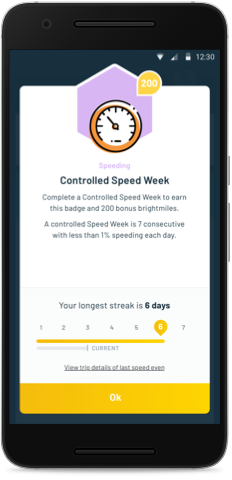 Prize raffle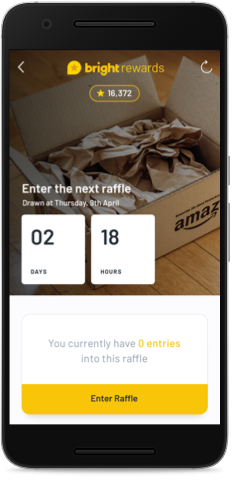 Charity donation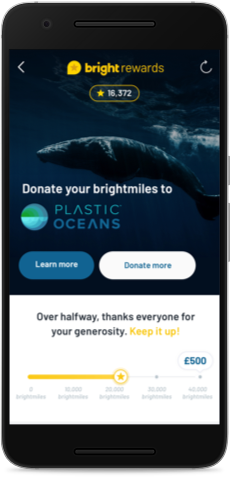 Mileage
manager makes mileage expensing a breeze!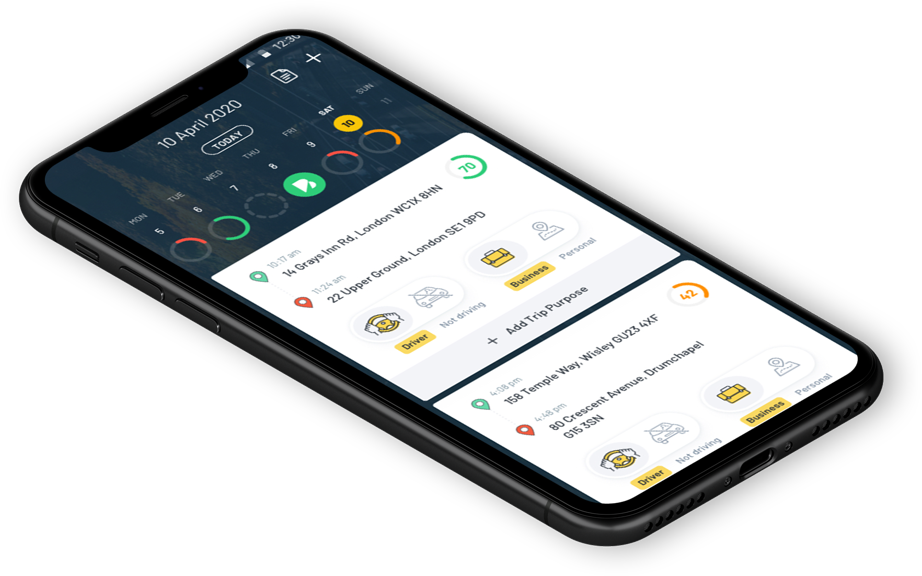 Each trip is automatically captured
Digital record of mileage makes fuel expensing accurate and easy
Trips can be classified as business and personal (and auto-classified based on working hours)
Easily create mileage reports to make a mileage claim
No more "Big Brother" - driver privacy and engagement is our focus
Non-intrusive
No reporting of driver location, either in real-time or after the event
Business
Driver behaviour is only reported to employers for business trips
Control
Drivers have full control to re-classify trips as business or personal
Private
Private mode blocks recording for vacation or weekends
Engaging
Gamification, rewards, and positive reinforcement of good drivers
Efficient
Best in class for battery and data usage as app runs in background
Trusted by some of the leading companies in driver safety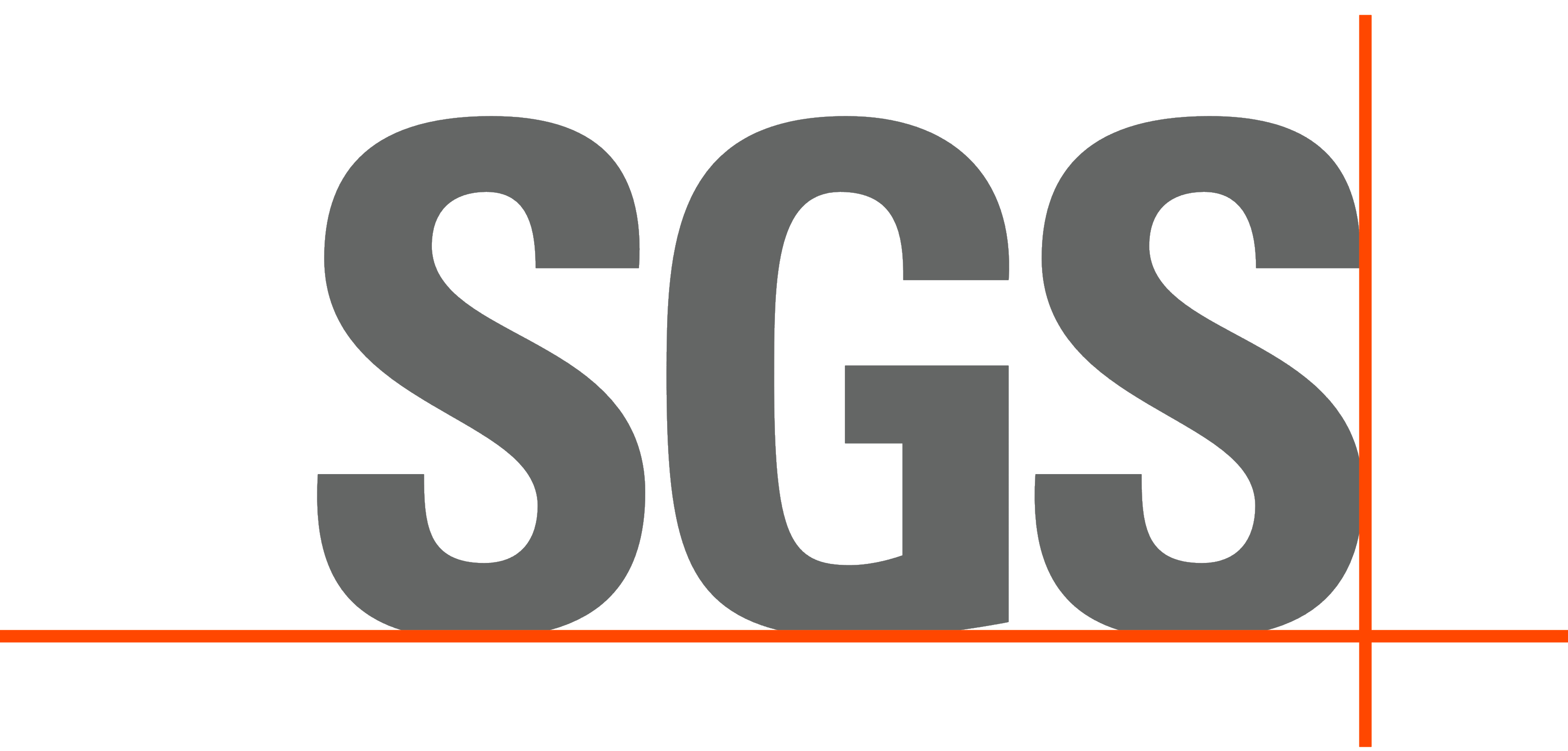 Brightmile can help improve your business drivers' safety - regardless of volumes, vehicles, or location
Global
Live in over 120+ countries
Affordable
Up to 80% cheaper than conventional telematics
Secure
Enterprise-grade IT security
Multilingual
Driver app available in multiple languages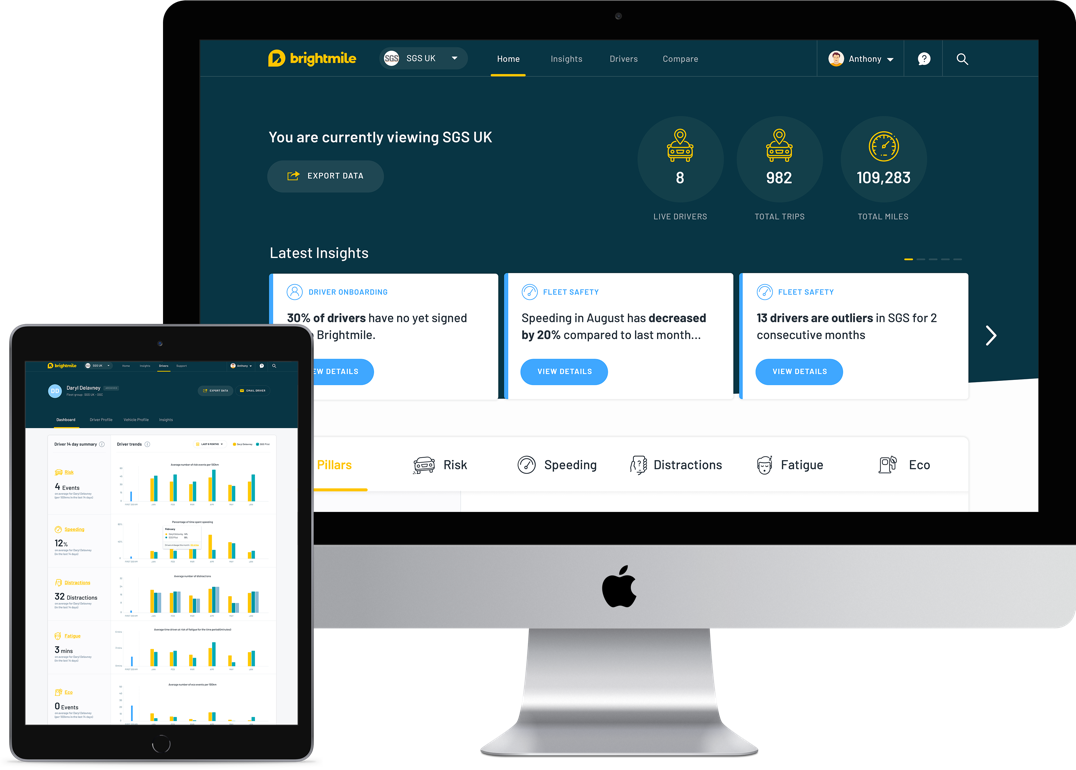 A single Portal to manage your drivers' safety
The Brightmile Manager Portal aggregates data from the Driver Apps and delivers actionable insight on fleet risk trends, good and bad performers, and areas for intervention